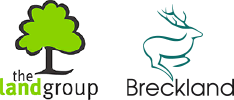 Breckland Bridge is a joint venture between Breckland District Council and the Land Group.
The Company is responsible for the strategic management and development of the non operational property assets of Breckland District Council.
By utilising the skills and experience of the Land Group as the Council's private sector partner Breckland Bridge will manage and deliver commercial and residential schemes across the district to assist in the delivery of the Council's strategic aims and objectives for regeneration, creating job opportunities and providing new homes for the benefit of the community across Breckland.
Breckland Councillor Leader Michael Wassell said "this Joint Venture marks a new era in Breckland's continuing drive to deliver new growth and regeneration for the district. This innovative approach means that our key regeneration projects will bring new jobs, improved leisure facilities and much need new homes to Breckland". Nigel Robson, Director of Land Group commented " Breckland Bridge provides an opportunity to deliver significant regeneration, growth and facilities across the district. The Thetford Riverside project for example provides not only an exciting new leisure destination for the town, but also represents the first of a number of opportunities Breckland Bridge has to assist in the regeneration of the town centre".
The initial focus of Breckland Bridge is the delivery of the Thetford Riverside leisure scheme, together with residential schemes in Mileham and Attleborough, together with strategic planning for the next projects intended for delivery over future years.